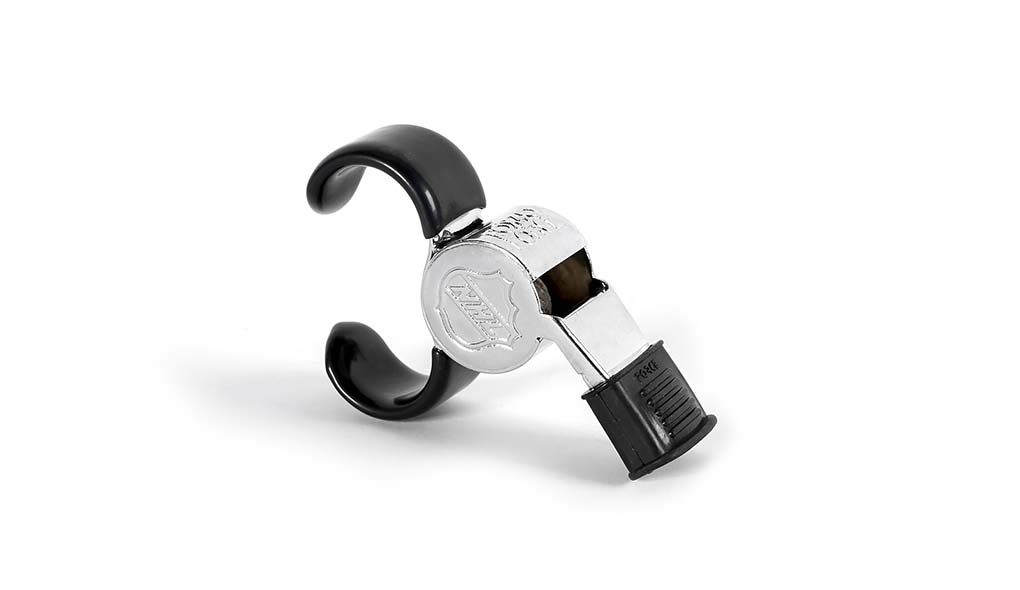 Offense. More offense. We need more offense.
That's what the Board of Governors lamented when they met last June in Las Vegas to discuss potential new NHL rules for the 2019-20 campaign. By the time training camps opened in September, players had started adapting their style of play to the new on-ice regulations. To the astonishment of few, the alterations focused on offense and player safety.
In a knee-jerk reaction to San Jose Sharks defenseman Erik Karlsson scoring in overtime during Game 3 of the 2018 Western Conference final, NHL officials expanded coach's challenges to include goals scored during offensive-zone hand passes, high sticks, goalie interference and pucks which initially hit the protective netting, A two-minute penalty will be assessed for failed coach's challenges.
Karlsson scored 5:23 into overtime after teammate Timo Meier retrieved his own rebound off St. Louis Blues defenseman Colton Parayko and appeared to push the puck out of mid-air with his hand to Gustav Nyquist, who earned the primary assist on Karlsson's game-winner. The controversial goal was not subject to review and handed the Sharks a short-lived series advantage.
Coaches this season will certainly think twice before pausing play for a challenge.
Other NHL rule changes allow coaches to position their faceoff specialists in prime locations, and referees to utilize enhanced methods for reviewing video replays on goals and penalty calls.
8 Changes to the NHL Rules for 2019-2020
1. Coach's Challenges Expanded
Head coaches will enjoy more freedom to request reviews of contested plays via video replay. Traditionally, a high degree of scrutiny has surrounded calls for offside and goalie interference. This season, NHL coaches will have an unlimited number of challenges per game so they can confirm contested plays, such as hand passes, high sticks, and out-of-play pucks in the offensive end. But coach's challenges now come with greater risk: the first failed challenge results in a 2-minute penalty, while each subsequent failed challenge results in a 4-minute penalty.
The NHL Situation Room in Toronto will continue to assume all responsibilities for reviews during the final minute of regulation and overtime.
2. Wearing Helmets
Tipping a hat to the International Ice Hockey Federation (IIHF), the league's top watch dogs adopted the new NHL helmet rule, which is similar to the IIHF's restriction.
When a player's helmet comes off during play for any reason, they are now responsible for immediately retrieving it or exiting the ice. If they fail to do so and aren't near the puck, they could be whistled for a minor infraction.
The major difference between the NHL helmet rule and the one the IIHF employs, a helmetless skater in the NHL can remain on the ice if he is directly involved in the play. Also, with the new NHL rules, if a player intentionally removes the helmet of an opponent, he could be subjected to a roughing penalty.
3. Penalties for Unsuccessful Coach's Challenges
As a few coaches have already discovered this season, coaches must be confident they're right when they issue a challenge to referees this season. If not, there could be momentum-changing consequences.
If an NHL coach's challenge is not upheld, a two-minute delay of game minor penalty will be issued to the offenders. Coaches do not want to recklessly hand power plays to opponents.
For each ensuing failed challenge coaches incur during one game, a double minor will be called.
4. Line Changes
Two of the more significant NHL line change rules were designed to introduce additional scoring opportunities by taking advantage of tired defenders.
Coaches this season will not be able to orchestrate line changes in the defensive zone after their goalies freeze the puck on shots from outside their zone, and defenders knock their net off its moorings in a deliberate attempt to stop play.
5. Awarded Goals
It may be an old goalie trick, but new NHL rules state if a pressured goalie knocks the net from its pegs to eliminate a breakaway scoring threat, it could cost his club a goal.
6. Selecting Face-Off Circles
Another offensive-line advantage will develop when coaches select which side they want the next face-off to commence following icing calls and at the start of man-advantage situations.
This will allow coaches, who are anticipating an offensive-zone face-off, opportunities to position their face-off specialists on the strong side of their sticks for puck drops.
7. Puck Out of Play
Instead of executing a face-off outside the blue line when a player skates into the offensive zone and subsequently causes a stoppage of play, new NHL rules call for the resumption of action to begin in the offensive zone.
8. Referees' Review of Penalty Calls
The new NHL rules also expanded the responsibilities for the on-ice officials. Following all major (non-fighting) and match penalties, officials will be required to conduct video reviews.
This delay in action is required so the referees can accurately assess calls to confirm the penalties. During reviews, the officials also possess the discretion, if warranted, to reduce five-minute major infractions to two-minute minor penalties. Regardless of what the officials see during reviews, they will not be allowed to completely wave off a call.
The Board of Governors remains busy establishing ways to create additional scoring chances. More offense has always been an attraction for many fans. Throughout this season, fans will judge how the new NHL rules are working out.