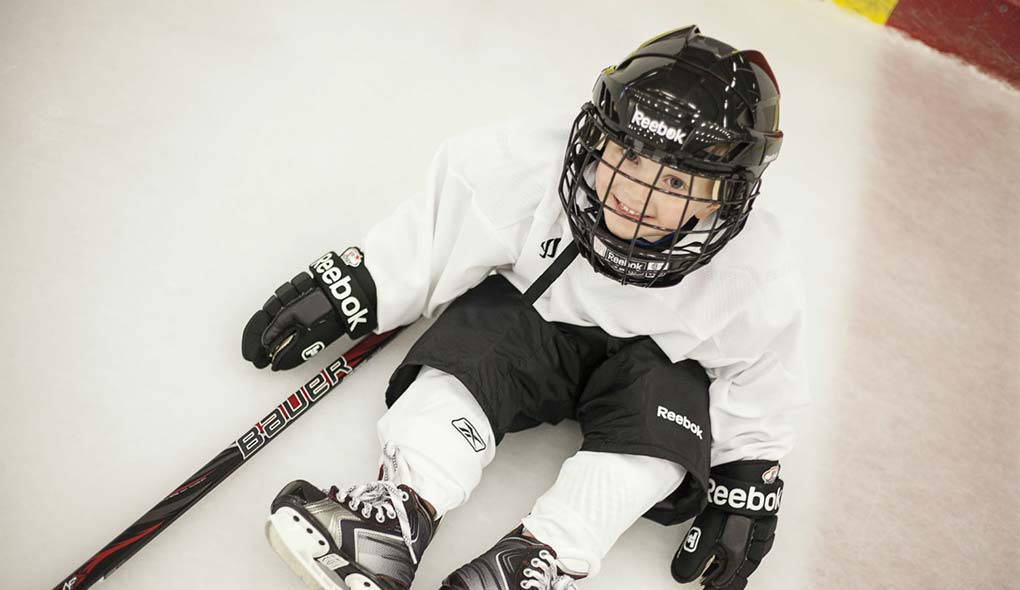 Youth sports has proven to be one of the best times of many players' lives.
While absorbing a schedule heavier than most kids follow at their age, many who participate in youth hockey, for example, earn lifelong friendships and learn valuable life lessons along the way.
For some, though, the rigors of constant off-ice workouts, on-ice practices, games, weekend tournaments, and travel can prove to be too much. That's when the passion they once held for the entire experience begins to sour.
While each player is different, a healthy balance of activities away from the rink could prevent youth hockey burnout.
Hockey Burnout
How much hockey is too much? For players and family, youth and amateur hockey require a tremendous amount of dedication and sacrifice. A typical week includes:
Off-day, dry-land training;
Either early-morning or late-night weekday practices;
Private lessons;
Weekend tournament participation;
Weekend travel;
And repeat.
The demanding schedule, which can evolve into a season-long grind, is generally cited as the catalyst for youth hockey burnout. Family in-season schedules are consistently dictated by rink-related commitments.
For talented players eyeing college or professional careers, many prospects travel hours from home to compete for AAA teams, aiming to receive greater exposure. Ten or more hours in weekday car rides only add to the players' complex calendar of activities. The extra rides, and long weekends at out-of-town ice rinks, can lead to a sense of withdrawing from the sport by some overwhelmed youngsters.
Without losing sight of maintaining the 'fun' level for kids and young adults, free time away from the pressures of hockey- and school-related activities can help alleviate stress.
Are Youth Sports Too Intense?
When the season ends, for many of the top players, it really doesn't. Family off-season schedules also are consistently dictated by hockey-related activities.
Over the past few decades, youth sports have become ultra competitive, forcing athletes to specialize in one sport, instead of participating in different activities. Some believe this can lead to overtraining in young athletes.
Youth sports do not have to be so intense and so specialized. By playing different sports, kids get a chance to develop different skills—and as the youngsters grow into teenagers, a variety of activities can turn them into more balanced athletes.
Focusing on one sport, with little to no off-season, can factor into a child's stress level, leading to burnout.
How to Prevent Burnout in Sports
Interest and commitment levels vary with each player, boy or girl. There is no magic formula for determining the exact mix of hockey and non-hockey activities needed to balance kids' lives.
The key belongs to parents taking time to seriously listen to their children. During these talks, parents will have better opportunities to detect early warning signs of emotional fatigue. It's kind of like taking the kids' temperatures, assessing how they feel physically and mentally.
Here are a few tips for balancing schedules and stress levels for young athletes:
Make sure they get plenty of …
Good sleep.
Healthy meals.
Quiet time.
Another proven tactic to fend off youth sports burnout is making small changes to the weekly schedule, keeping events fresh.
After weekend games, relaxing activities such as bowling or going to a movie can help alleviate some tournament stress.
Some coaches have been known to shorten practices as the season progresses.
Motivating Youth Hockey Players
Today's youth sports participants are constantly challenged by various forms of external distractions. Many coaches have been frustrated in their attempts to gain the full attention of some players.
To keep kids motivated, parents and coaches need to remind themselves of why kids should play hockey: fun, life lessons, and lifelong friendships.
To help keep kids motivated, remember:
Always stress next move strategies.
Communicate. Communicate. Communicate.
Establish achievable team and personal goals.
Let kids learn from their mistakes in their own way.
Teamwork should be praised.
Participating in youth sports continues to prove one of the best experiences in a young athlete's life. The sacrifice to participate can be demanding at times, but lifelong memories and friendships often develop, along with lessons in life. And while internal and external pressures can sometimes turn players away, taking a little extra time to understand a young player's feelings could be the first step in preventing youth sports burnout.