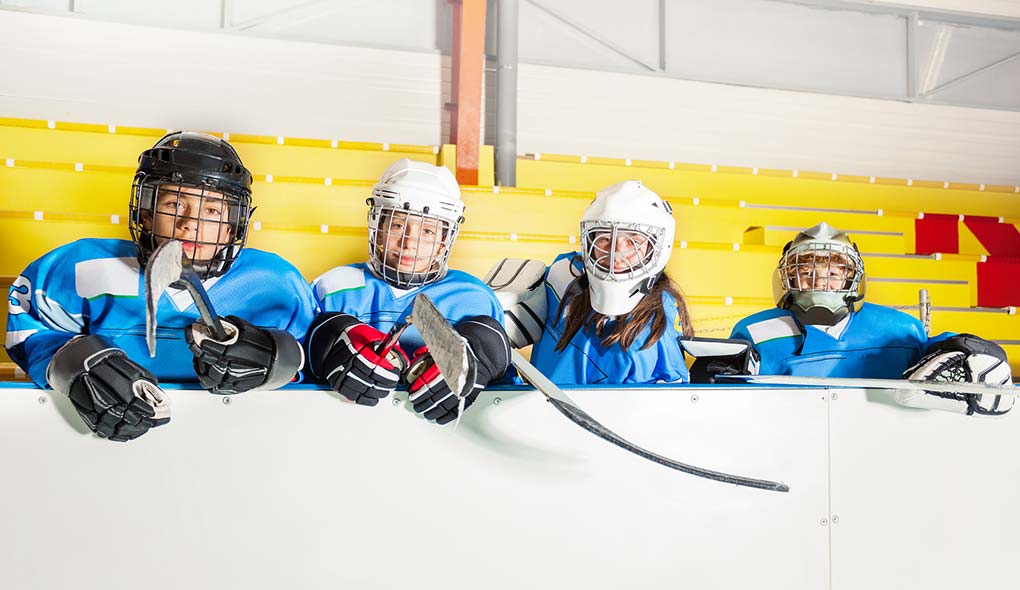 The advantages of prep school hockey for scholastically inclined top youth prospects are difficult for parents to ignore.
Prep schools offer quality education and competitive hockey, enabling student-athletes to experience a balanced curriculum. They also accommodate academic schedules with athletic responsibilities and help prepare youngsters for the next level.
Prep School Hockey vs. Junior Hockey
Selecting the best prep school for hockey is a question parents and their children need to discuss in detail.
The opening question: Is prep school the route to go for the best education and playing experience?
Another good debate is prep school hockey versus junior hockey.
Here are some important details to consider about each association:
About Junior Hockey
Junior hockey remains a proven path to the Canadian Major Junior Hockey League, and college hockey programs and team officials at all levels monitor the players' educational endeavors.
Many junior hockey organizations form scholastic partnerships with local schools to work with hockey players' often-demanding schedules.
As an example, Midget AAA players generally miss up to 30 school days per season. That's schoolwork a young player needs to make up.
Parents must find a billet family who will take in their child during the school year.
About Prep School Hockey
Players gain exposure from major junior and college programs.
Prep schools offer an organized environment structured to fit the student-athletes' schedules.
Players typically live in dorms.
Prep school hockey teams often enjoy proximity to the home rink, allowing players to practice about four times a week.
A typical day for hockey players at prep school includes classes, on-ice practice, and off-ice conditioning, before returning to the dorms to finish their homework.
Prep schools give teenage prospects a chance to play high-level hockey, but also provide an opportunity for teenagers to be high school students.
Is Prep School Hockey Worth It?
Cutting right to the chase, prep school tuition and fees, which include academic, boarding, and hockey expenses, can range from $30,000 to $60,000 per year.
Plus, kids often move away from home.
Is prep school hockey worth it?
Here are two things to consider:
Most student-athletes who attend prep schools have the opportunity to graduate with a higher-level education.
Universities in the U.S. and Canada look favorably at applicants who graduated from prep schools and participated in extracurricular activities, like hockey.
For student-athletes to take the next step onto the prep school stage, first they must gain admittance. During the application process, families should consider applying to a variety of prep schools to better investigate their options and find a good fit for their child.
Along with their educational benefits, prep schools typically offer student-athletes a more balanced social life. While players in junior hockey leagues, such as Midget AAA, dedicate extra time to traveling, practicing, and playing in weekend tournaments, prep school players don't miss out on as many school events, such as attending football games and dances.
Prep School Hockey Scholarships
Prep school environments can offer players the best of two worlds—quality education and top-notch competition.
Enter prep school hockey recruiting. For talented prospects, administrators could offer prep school hockey scholarships to help offset a family's financial burden.
It's estimated nearly half of the players who attend prep schools receive some sort of financial aid. In some situations, families with children on scholarship save approximately 50 percent on tuition fees.
To begin qualifying for certain prep schools, students generally must earn their way academically by taking assessment tests such as the SSAT or ISEE in the fall or early winter before applying. If a school shows an interest, prospects often engage in an interview with administration personnel.
During the initial process, one side or another may find there isn't a good fit. For families to find the right situation, it's important to apply to more than one institution.
Questions to Ask Prep School Hockey Coaches
Here are two additional questions to ask prep school hockey coaches:
What is the culture of the school and team? Many prep students attend a school for only about 10 months. Still, the institution's philosophy must be a close match for the teen.
How will the players' skills be developed? Coaches have different ways of running a team. Since the stay at prep schools can be limited, players should make sure their playing style matches.
Going the prep school path has produced a bounty of successful student-athletes.
The advantage of discovering the best prep school for hockey is an important step for parents and their children.