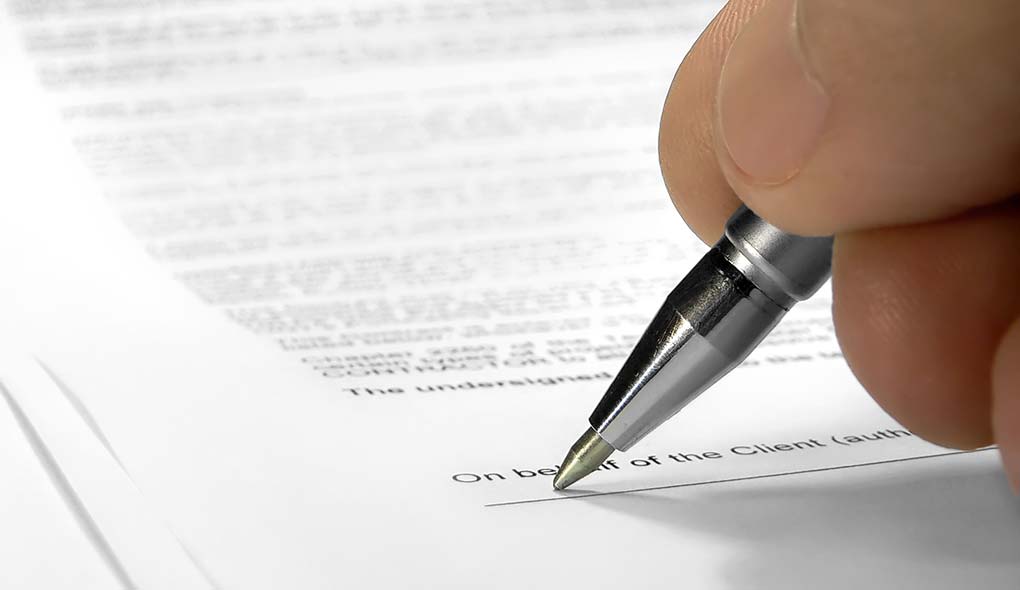 If you've ever wondered about the business end of professional hockey—the pro hockey contract—you may be surprised to learn how widely it can vary from league to league, and based on other parameters; we'll break it down for you here.
National Hockey League (NHL) Contracts and the Salary Cap
The first reality check may come for a player fortunate enough to be offered an NHL contract, because his career now will be governed by the sport's salary cap. Each NHL team has a cap on total player salaries. The NHL calculates the salary cap using the total money a player will earn in regular salary over the life of the contract, divided by the number of years it is effective.
For the sake of discussion, the minimum player salary in the NHL for the 2019-2020 season is slated to be $700,000. The highest paid individual NHL players can be paid only up to 20 percent of the team's salary cap amount. At a projected salary cap of $81.5 million for the 2019-2020 season, the highest-paid players can make upward of $16 million this season—not exactly chump change!
Players (or their agents or representatives) may also negotiate guaranteed signing bonuses and performance bonuses.
What Is the Difference Between a One- and a Two-Way Contract?
Players can be loaned to European leagues or minor leagues after they sign an NHL contract, which is quite common. If these players have one-way contracts, they are paid under their NHL contract, so they know what their paycheck will be, even if they're disappointed about playing outside the NHL. However, NHL contracts start as two-way contracts, which means the pay changes if a player is sent down to a minor league team. Clearly, this protects the team if a drafted player doesn't develop right away.
What Is an Entry-Level Pro Hockey Contract?
Rookie NHL players under age 25 receive entry-level contracts for one to three years, depending on their age at the time of signing. These are two-way contracts, and the minor-league hockey salary is capped at $70,000. Also, the maximum allowable salary for players drafted until 2022 is $925,000.
Contract Caveats and the American Hockey League
Clauses and special cases apply for many hockey contracts, particularly for players not under NHL contracts. American Hockey League (AHL) teams have their own contracts for players and these are unrelated to the NHL. The AHL player minimum in the 2018-2019 season was $47,500. AHL players are generally offered try-out contacts, either amateur try-outs or professional try-outs, which are short-term contracts that pay a per-diem game rate and expire after 25 games.
Most AHL teams are affiliates or partners of NHL teams, so the NHL parent organization can help fund player compensation; thus, the AHL teams don't always depend on ticket sales for operating funding. Unlike the NHL, where players are paid salary only during the regular season, AHL players share a pool of funds for playoff appearances based on games played.
Try-out contracts are generally offered to pro players trying to land a roster spot in the AHL or NHL before the start of the season. Drafted college players or European players are often signed under these terms by AHL or East Coast Hockey League (ECHL) teams, but of course the college guys cannot be paid to play if they want to retain their amateur status under NCAA college rules.
Both the NHL and AHL have Collective Bargaining Agreements (CBAs) between the team owners and the players' associations; the AHL's was up for renewal this summer and the NHL's is set to expire after the 2021-2022 season. The last NHL CBA negotiations in 2013 resulted in a four-month lockout, so the hope is a deal will be reached in both cases to keep the leagues running as usual.
Contracts in the East Coast Hockey League
The pay rates are much lower for the ECHL league, though not exactly pocket money, and—come on—it's still professional hockey. These players have ECHL contracts with pay under a weekly salary cap, and the 20 players on the roster cannot be paid a total of more than $13,000 US per week. The average player makes about $20,000 a season, and the top end of a rookie's pay is $16,500. Rookie players who have played fewer than 25 games get about $550 US a week. Teams in the ECHL depend on receipts from ticket sales, which is basically why the pay rates are lower than in the AHL or NHL.
Are You Ready to Sign a Pro Hockey Contract?
If you're excited, interested, and challenged, then good! These are the realities of the business of hockey, but business should never become a dark cloud hanging over the pure pleasure of playing hockey. Get out there and claim your position, whether it's major league, semi-pro, pick-up league, or a weekly meet-up at the rink: The contributions you make to hockey matter, big time!
---
You did it. Every game you played, you were committed to giving maximum effort on the ice. You skated as hard as you knew you could, all game long during your shifts—perhaps even from the time you started playing. Now, a professional hockey contract is ready for your John Hancock. Sign it, and you will be paid to compete in the sport you love and live for. This is your calling. Your destiny.
Advisors or an attorney can give you the legal ins and outs of the contract and what you're agreeing to. But revel in this moment, because your talent and skills brought you here. Congratulations!
Still, there's a lot to know about professional hockey contracts and the many variables of them.