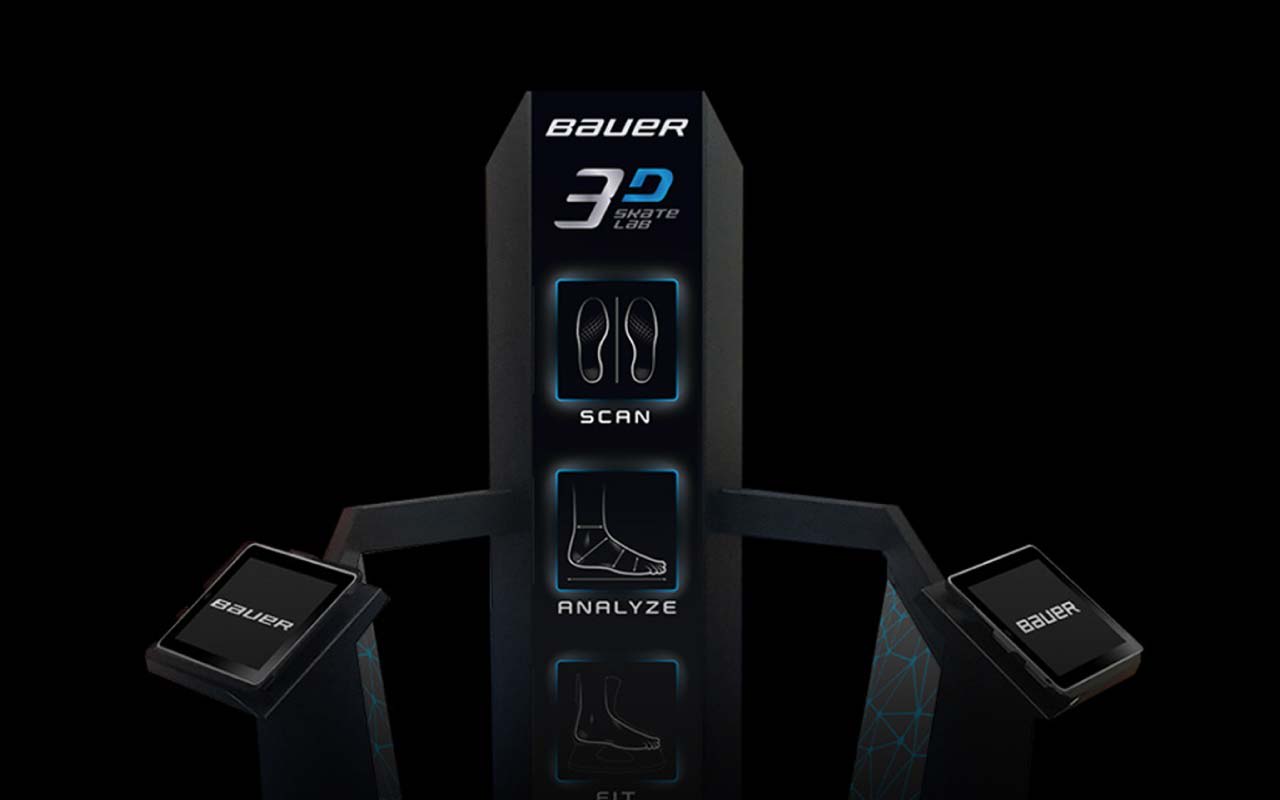 Customizing hockey skates can be smart and even advisable, assuming you've first done your research and purchased a pair of skates that fit properly. Hockey skates can be baked for the perfect fit and can be adjusted with inserts. You can also purchase custom-made skates. The first step is to make sure your new skates fit correctly. If they're the right length and width, you can then take additional steps to enhance their comfort and performance.
How to Adjust Your Hockey Skates Manually
You can adjust a pair of hockey skates yourself fairly easily. Most manufacturers prioritize adjustability and customization and offer a variety of ways to improve the fit and comfort of their skates. This is particularly true of high-end skates that feature more customization options than recreational or performance-level skates.
Hockey Skate Inserts and Gel Pads
Plastic inserts can be a great way to help avoid nagging and potentially debilitating lace bite. They're typically inserted into a slot in the tongue and provide additional ankle and instep relief beneath the laces.

Lace bite gel pads are another manual solution that helps many skaters. These pads adhere to the underside of your skate tongue while a soft gel rests against your sock or skin. Elastic ankle sleeves with built-in gel pads are also popular.

You may also be tying your laces too tightly. Try loosening your laces, but also re-lace your skates through the eyelets from the outside in, rather than the inside out. This helps the laces to follow the curve of the tongue better, thus relieving some pressure.
Skate Insoles
Hockey skate orthotics come in many versions, and they're an affordable way to improve your skate's fit and comfort. If the stock insoles don't provide the support or comfort you want, custom insoles are an easy solution. You'll find insoles that provide greater arch support, offer better cooling and ventilation, wick away moisture better, or that are simply more plush. Remember, if you do purchase a thicker insole, you're reducing the negative space inside the skate and may end up creating or exacerbating other fit discomforts.
Baking Hockey Skates
Most high-end skates have thermoformable boots. These skates soften when baking and will permanently mold to the skater's foot shape when worn during cooling. Baking is a common practice because it greatly enhances the skate's fit and comfort.

If you're wondering how to bake hockey skates, we recommend letting the pros at Pure Hockey do it for you. Retail stores usually have an oven designed specifically for baking skates, and the in-store experts like those at Pure Hockey possess the knowledge to do the job right.
Custom Hockey Skates
Some skate companies, including Bauer and CCM, will make custom hockey skates for the interested buyer. These companies have developed technologies that electronically measure your entire foot in 3-D. The manufacturer can then use this information to recommend the best hockey skate for your foot. You're still getting stock skates, but the technology helps you zero in on the right pair, essentially minimizing the shopping process and giving you peace of mind.

A step beyond this is to have actual custom skates tailor-made to your foot and ankle dimensions. CCM and Bauer, for example, can build skates based on your 3-D measurements—CCM will build you a one-piece skate—that will give you the best possible fit. You'll pay a premium for custom hockey skates, but the ultimate comfort and fit may be worth the price.

If you're shopping for a new pair, know how to fit hockey skates to help ensure the best fit. Remember that your skates will break in over time and become increasingly comfortable as the internal padding molds to your foot and ankle shape. This is especially true of high-end skates with stiff boots—and especially after baking. Consider customizing your hockey skates after you've properly broken them in.
Are you new to hockey or buying a pair of hockey skates for a child? Check out our hockey resource center for insightful buying and fitting guides. Our Low-Price Guarantee promises the best deals available on everything we sell.